QUESTION: I just bought a couple of songs from iTunes and they're in the M4p format. My S4000 wont read that. How can I get these songs into my editor?
ANSWER: You need to convert that audio file to an MP3 -- here's how... this is most easily done right in your iTunes program:
Under the 'iTunes' pull down menu, select 'Preferences'

Click on the 'General' tab in this new

Click on the 'Import Settings' button (bottom right corner of menu)

In the 'Import Using' pop-up menu, choose 'MP3 Encoder'. Then click OK to save the settings.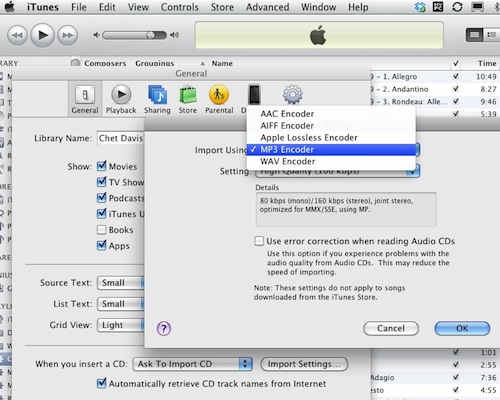 Select one or more songs in your library
Click on the 'Advanced' menu at top
Select 'Create MP3 Version'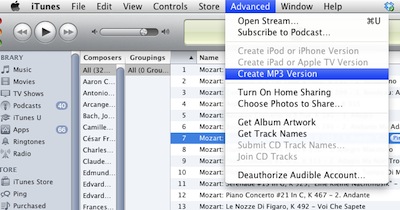 This will convert the iTunes formatted audio file to an MP3 audio file
You will find the MP3 version of that song in your iTunes library.
Export that out either via CD into the Audio menu of your Casablanca (works in both Smart Edit or Bogart OS) or drop the audio file/s onto a USD flash drive and import into the Media Manager (Bogart only) and then into your project using the Archives function.
Here is a tutorial
for importing audio files into the Media Manger.