QUESTION: Can I get info on how to add clips from a Flip Video (camera) into my Renommee Plus?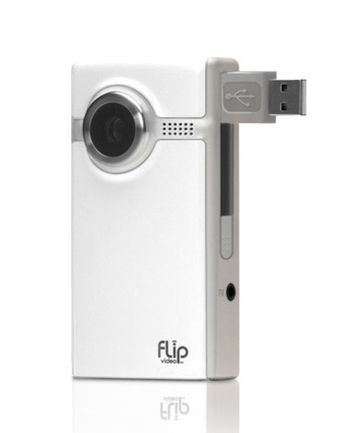 ANSWER: Unfortunately the ability to work with/download or import files from the newer flash based video cameras - like the Flip Video - are part of the newer Casablanca (Generation 3) Editors that run under the Bogart SE Operating System.
These and other cameras which record/store their video & audio files on 'Flash Media' require different capabilities then were around when the developers at Macrosystem DE designed the Smart Edit OS and the editors that run that version of the Casablanca software.
I have a pair of the Flip video cameras, and for you to work with them in your Renommee+ , you would have to download them into a computer (either Mac or Windows) and then convert the files to a compatible file, like AVI-DV and then use Disk Transfer to bring that over to your Casablanca. The other option would be to bring into your PC/computer, and then export to a camera or deck from a video editing program on your PC and then feed that into your Casablanca.