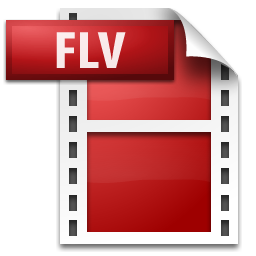 Here are the steps to export your finished storyboard and get it onto a website as a Flash Video file:
Flash Video has become the standard for video files for many website hosts - to get a Flash Video file onto your website (or a client/friend's website) here are the steps:
1A. Casablanca II/Cassie Classic with Firewire (DV): record your storyboard out to a miniDV camcorder (or deck)
OR
1B. AVIO or Cassie Classic without Firewire (DV), your best bet is to record out via S-video (and audio) to a miniDV camcorder (or deck).
2. Import that video onto a computer using firewire into a video editing application (can use a purchased application or you can use one of the two following free applications for your specific computer platform :
PC = Windows Movie Maker (can download free - for XP
click here
- for Vista
click here
)
Mac = iMovie (comes with new Mac computers as part of
iLife
)
3. From these applications you simply prepare the entire file for export (no need to do any further editing - so you're really just using the editing software application to do the encoding for you).
But what is important is that you need to export the project as a video file (not the proprietary WMM or iMovie file). You will be saving this file to your computer and then converting that file to a Flash Video file ( '.flv' suffix)
If you're using Windows Movie Maker - see
this page
for info on how to save as either AVI or WMV file
If you're using iMovie -
see this page
.
4.Once you have your finished video saved as a movie file on your computer hard-drive - you need to convert it to a Flash Video file.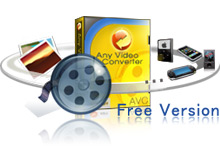 I have had great success with 'Any Video Converter' on my Windows PC.
They offer a free-ware version that works great - they also have a Pro version (US $29.95 - which has batch conversion and other additional features).
You can download the free version here
http://www.any-video-converter.com/products/for_video_free/
If you are using a Mac computer - there is a version for both Intel and PowerPC units on their
website here
(no freeware for Mac computers - just their $39.95 version).
* The other widely used compression software is the highly touted 'Sorensen Squeeze' more info here:
http://www.sorensonmedia.com/
5. To use the 'Any Video Converter'
5a. Once the program is launched, click on 'Add Video', select the video file on your hard drive
5b. Select the desired export format in upper right corner ('Profile') - for this tutorial select 'Flask Video Movie - *.flv'
6. Click 'Convert' The software will convert into the Flash Video format and put the completed file:
PC: In 'My Videos' folder
Mac: Into the folder you select
Now you can go to the website of your choice and upload the finished Flash Video file (make certain you upload the Flash Video (.flv) file and not the other movie file -- it is likely they have the same name unless you changed the file name).
For more information on the Flash Video file format - see
this external web page