* Casablanca Foolproof Volume 13: DVD Arabesk 6 Intensive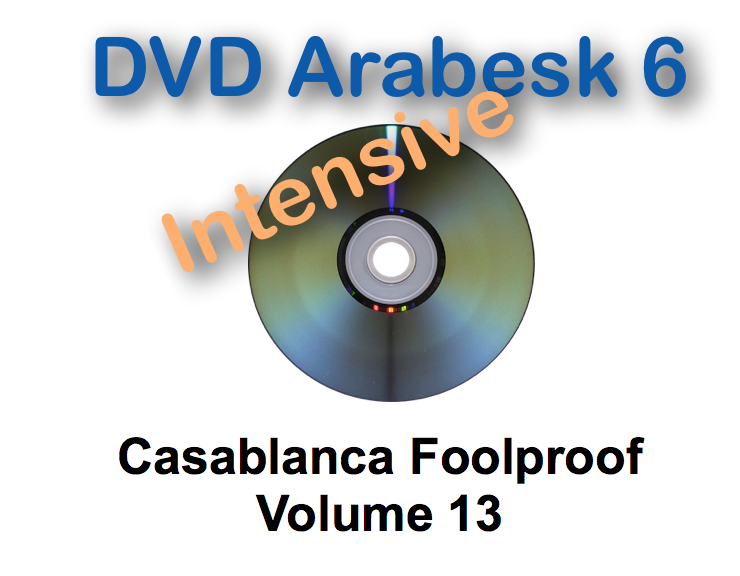 In this 2-disk set Casablanca Expert Chet Davis walks you through the entire menu of the DVD Arabesk 6 software, so that you'll learn each feature and function to create the most impactful DVDs for your audiences whether they're clients and customers, family or friends. Whether you're creating traditional (SD) DVDs or burning Blu-ray media you'll learn the important settings for success as well as the many options that enable you to create functional and creative DVD Chapter and Main Menus for your DVD projects.
In addition to the thorough lessons on the full menu, this package includes Chet's Quick Tips... shorter videos that get you quickly through a specific process (you can benefit from these lessons immediately or use them for review later on).
If you're a webiste member at Casablanca Expert.com - please click here for the Members Pricing for this DVD.
To order your own copy of this information packed learning resource, click the Buy Now button below.