Here are copies (scans) of some of the marketing publications produced by Draco Systems/MacroSystem US
Casablanca (Classic) flyer

This was produced when the Cassie Classic was on the Version 3 OS (Operating System)

This top flap is a card that could be detched and mailed back to the
company for more information on the Casablanca editor.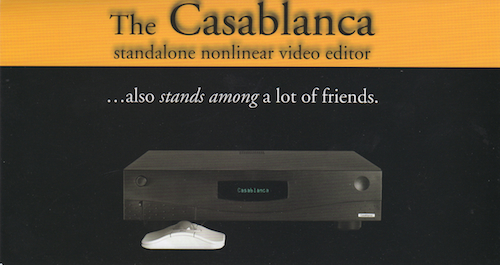 Click here
to download the 2-page full sized PDF document that is the Casablanca brochure represented by the smaller images below
Front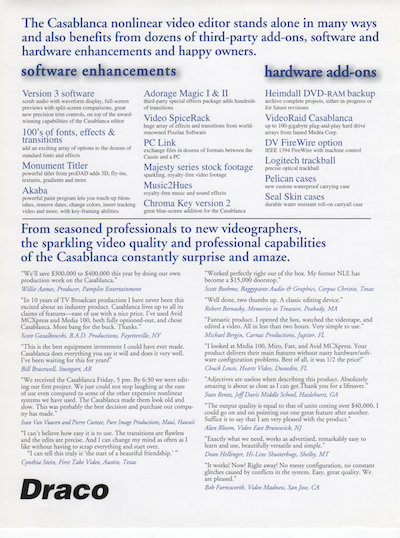 Rear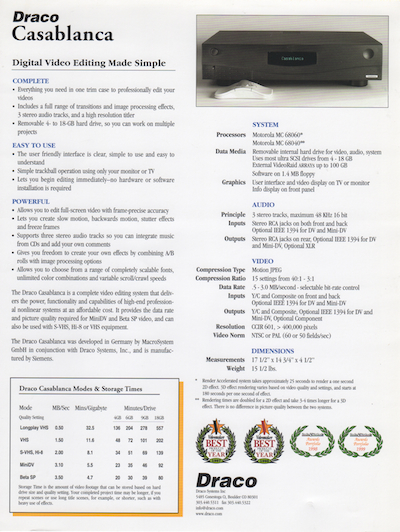 ---
'Macrosystem Storyboard'
This was a publication created in-house that was sent to Casablanca owners and others on the Casablanca mailing list. It was produced quarterly and featured user articles, company news, and software/hardware tips.

Front cover - Issue 1 (Spring 2002)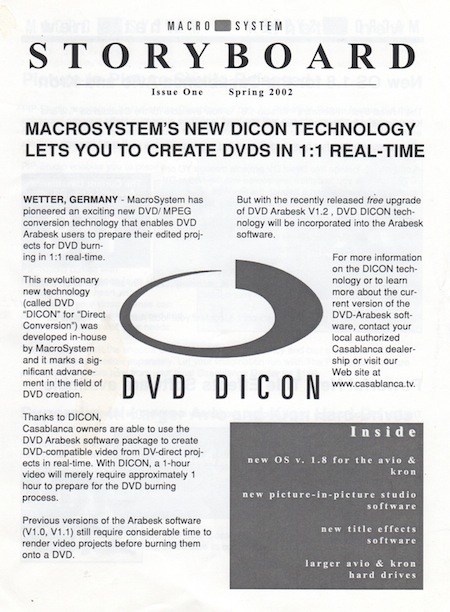 Inside page 1 - Issue 1 (Spring 2002)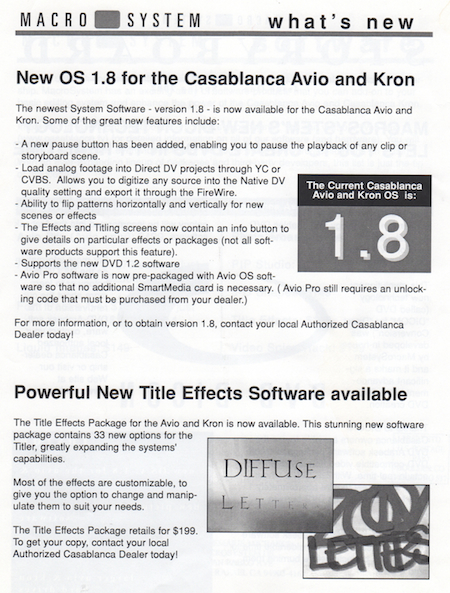 Inside page 2 - Issue 1 (Spring 2002)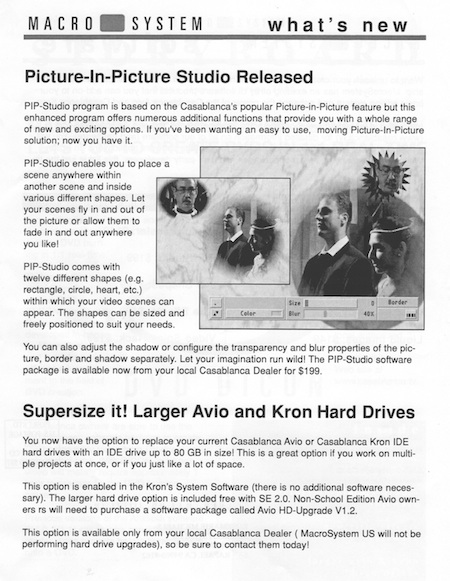 ---
AVIO Joy of Editing booklet
This small book was used at Trade Shows and in mailings to encourage people to get into video editing, and to use the AVIO as their editor of choice.

Front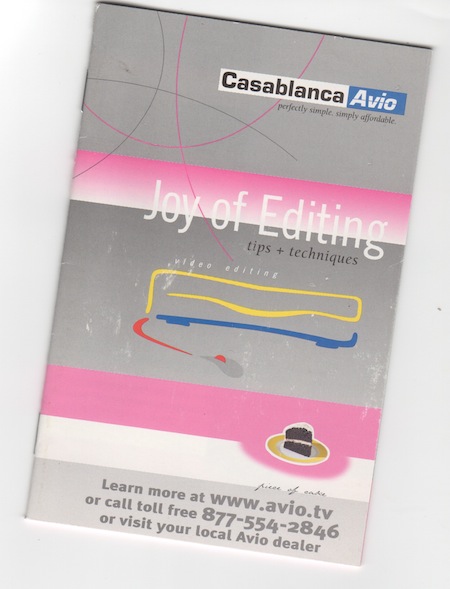 Inside first 2 pages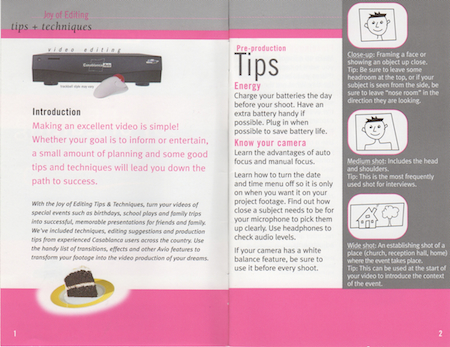 ---
---
Classroom Video magazine
This publication was created by the Macrosystem Education Sales Department to showcase the value of video in the classroom and the perfect tool Casablanca editors are for the classroom.